Make Your Own Pendrives
If any of the models doesn't suit your taste, you might want to create your own pen drive. Nandigital pen drive are completely customizable,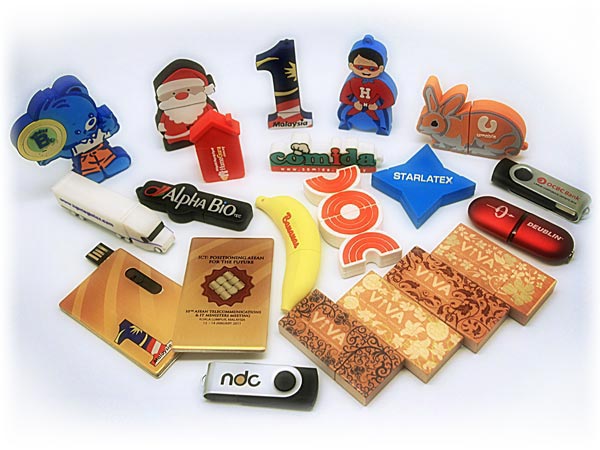 What can you do with customize pen drive
Again, the question is what you can't do with customize pen drive. As long as you have your budget,
we can do it for you. Please follow the guidelines below so that we can process with your order as fast
as possible and to avoid communication barrier between us.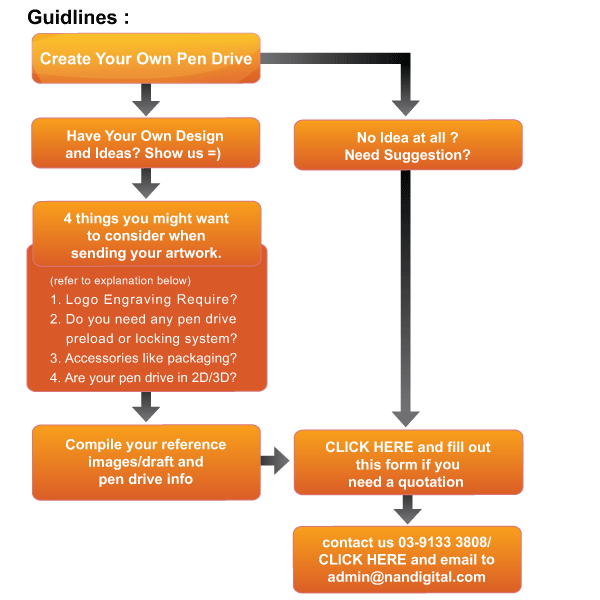 Order Configuration:
* Logo Engraving Method(Choose if you need logo engraving):
Maximum of 4(solid) pantone colour, CMYK process colour, hot stamping and Laser engraving.
* Data Preload Services:
Nandigital offer six kinds of content cervices(optional)
A. Data-preloaded pen drive
B. Data-preloaded pen drive (data cannot be deleted)
C. Autorun data
D. Autorun LOGO
E. Custom Icon
F. Web Key

* Accessories:
Keyrings, customizable lanyards with logo, packaging/casing.
Select either from our catalogue or have your own packaging
* Pen Drive Types:
Nandigital offer 2types of pen drives 2D and 3D pen drives. 2D pendrive are easier to make and are
always recommended to customer with low budget. On other hand 3D pendrive are more complicated
and expensive to create.
Below are some exmple:

2D pen drive, design or image is being compress to single layer and place on front and back only,
it is very easy to differentiate with it's sharp edge and repetitive structure in the middle

3D pen drive has a very sleek surface, design is construct in 3D like structure.